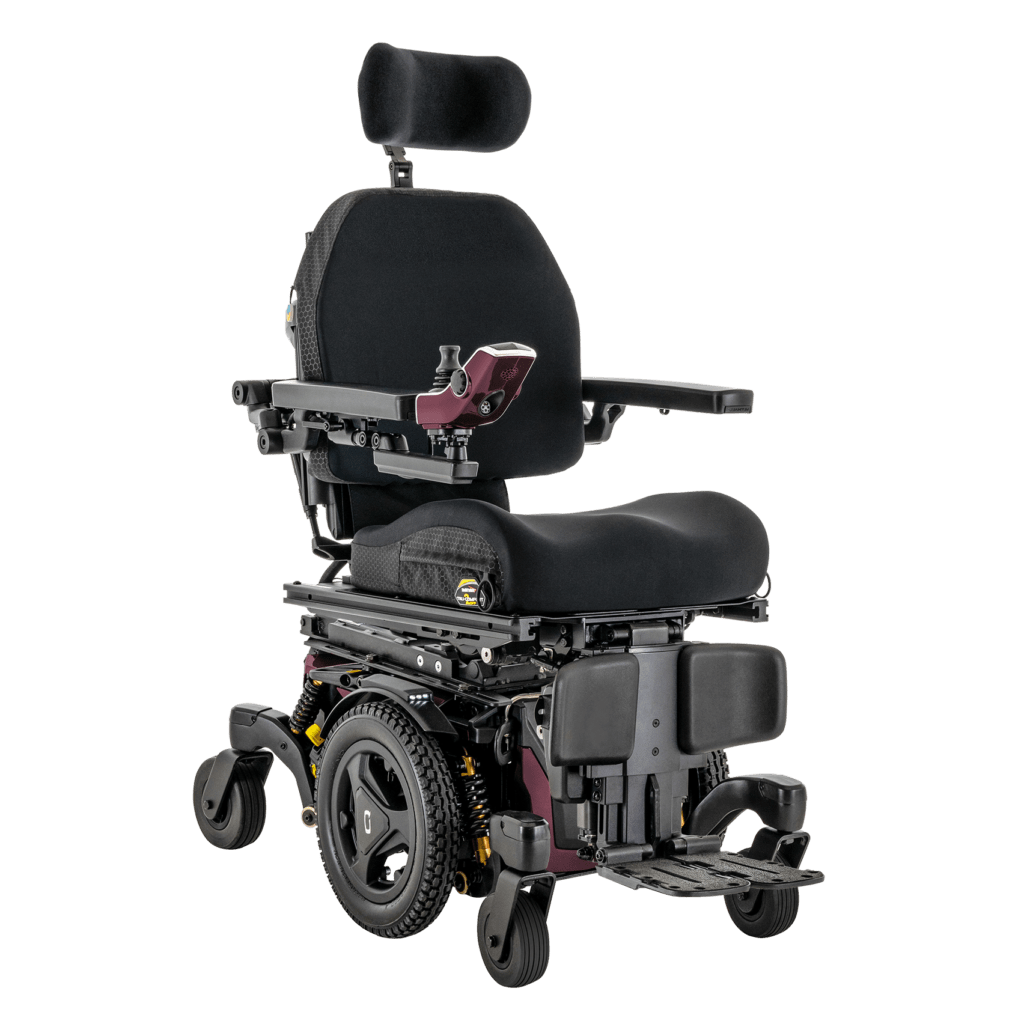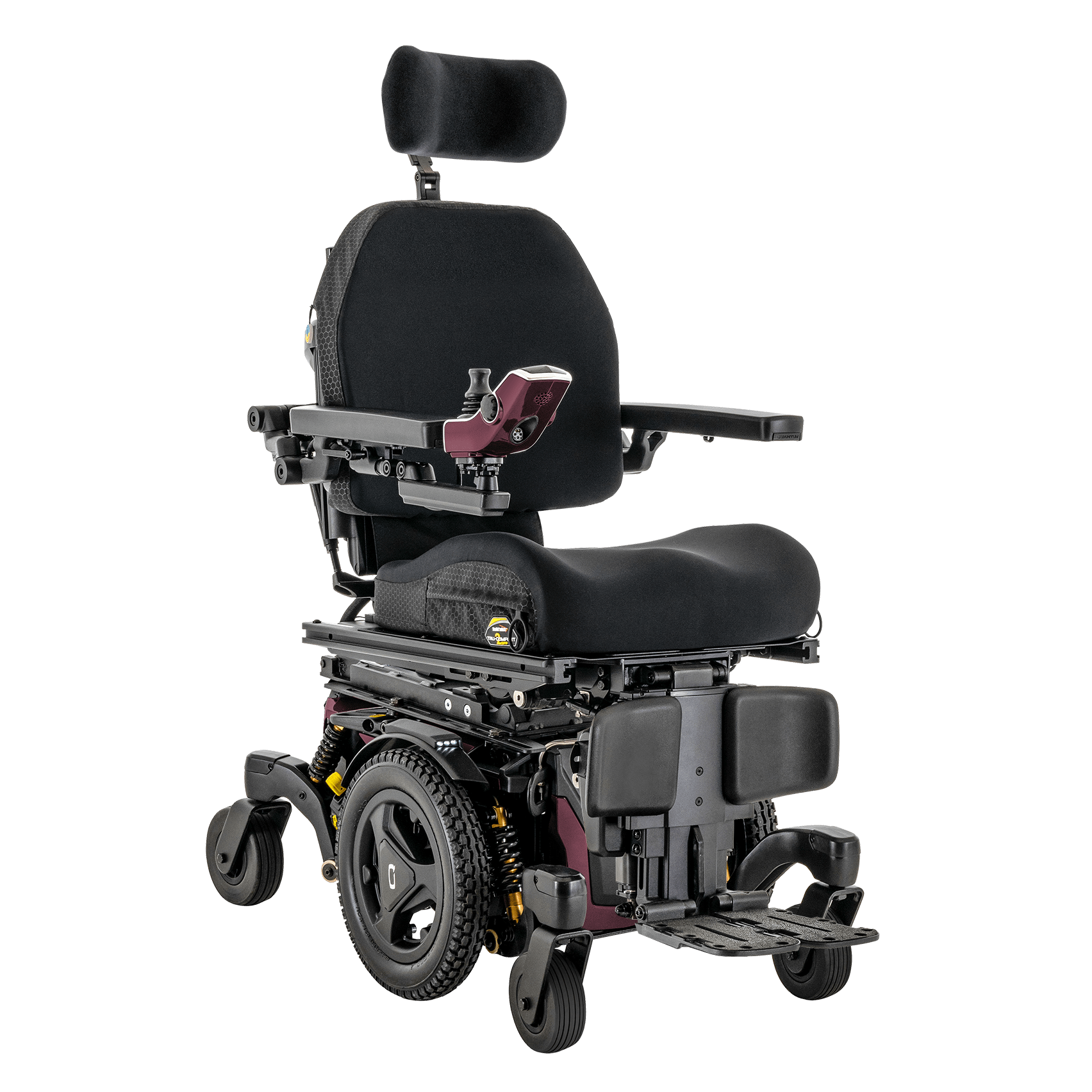 Edge 3 Stretto
MDR Class I (2017/745/EU) Medical Device
Narrow width for outstanding manoeuvrability
The Edge 3 Stretto is one of the narrowest, most manoeuvrable power chair currently available! This narrow powerchair base is perfect for navigating tight corners and small spaces. With an overall width of 520 mm with 12.5" drive wheels, the Stretto is the best narrow wheelchair for children, teenagers and small adults to use in the home.
The Stretto comes standard with a USB charger port and front and rear LED fender lights, so users can see and be seen. The Stretto is available with 12.5" or 14" drive wheels and optional 305 mm of iLevel power-adjustable seat height.
Available with 2 x 62ah batteries
Specifications
Weight capacity
21.8st (136 kg)
Maximum speed
Up to 6.2 mph (10 kmh)
Length
826 mm
Width
552 mm with 14" drive wheel
530 mm with 12,5" drive wheel
Ground clearance
74 mm
Turning radius
533 mm
Suspension
Yes, SRS (Smooth Ride Suspension)
Drive wheels
12.5" or 14" pneumatic or solid
Castor wheels
Front: 5" solid
Rear: 6" solid
Drivetrain
Two motor, Mid-Wheel 6
Brakes
Intelligent braking, electromagnetic regenerative, disc park brake
Batteries
2x 40 Ah or 2 x 62ah batteries
Battery weight
14.6 kg each (40Ah)
Battery charger
8 Amp, off-board
Overview
Download our
product brochure
Download our product brochure here to get an overview of our current product range!
In addition to its narrow width, the Edge 3 Stretto is equipped with independent SRS (Smooth Ride Suspension), which offers increased shock absorption due to the angle of the shocks. Enjoy maximum obstacle climbing and increased overall comfort. With so many great features and benefits, the Stretto is truly a milestone for peadiatric power and the perfect choice!
Features
SRS (Smooth Ride Suspension)
iLevel option available with up to 305 mm of seat elevation at walking speed (up to 7.2 km/h)
Fender lights and USB charger optional
Narrow 527 mm base width
Available with 2 x 62ah batteries for longer range