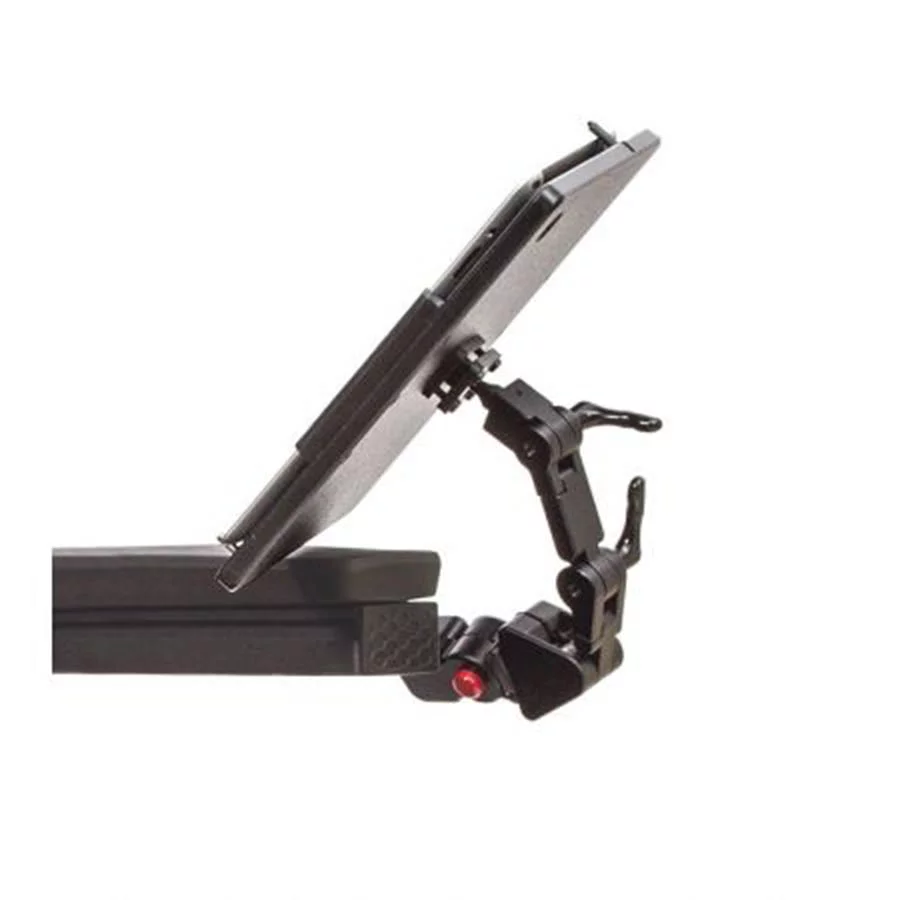 Tablet holder
Always have your tablet within reach. The flip-down style hardware offers a sleek design, strong resistance and an easy flip-down mechanism that allows the tablet to flip away while staying attached to the chair.
Overview
Download our
product brochure
Download our product brochure here to get an overview of our current product range!
Mount dimensions include:
Height 8.5 inches to 11.125 inches
Width 6.38 inches to 7.75 inches
*Compatible with iPad tablets 1-4
The tablet mount is designed with spring loaded tension to provide secure support and quick release of the tablet.