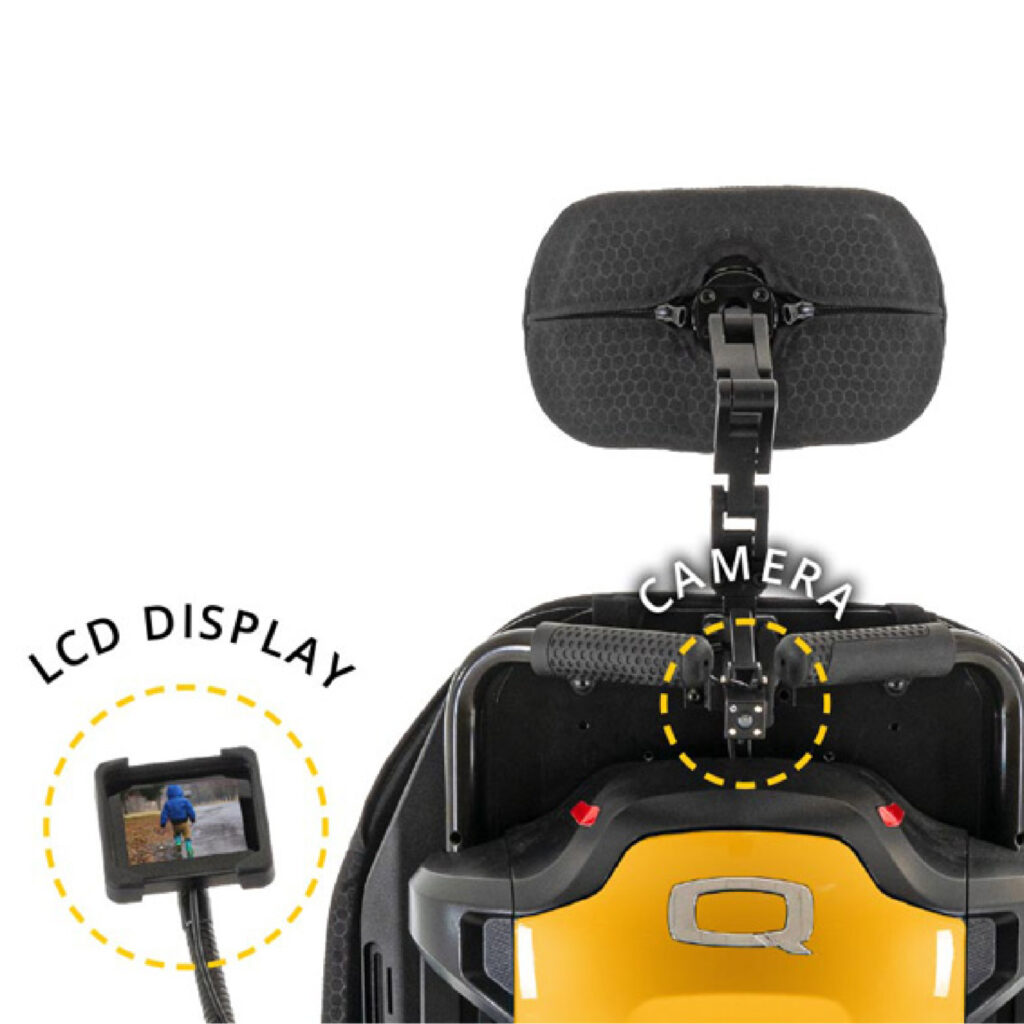 Backup Camera
It's one camera with many uses! The backup camera is one of the top Quantum wheelchair accessories available. The Quantum camera has a rear viewing angle of 170 degrees.
When driving your power wheelchair out in public, it may be difficult to see when reversing in a car park or garage, especially if you are unable to turn your head or neck. The backup camera helps you to see cars, pedestrians, cyclists or other obstacles. When at home, there are all kinds of things that can get in your way. That's why it is important to know what's behind you when reversing. Door frames, furniture, pets and children are visible to you with the Quantum camera. The 3.5" LCD display, equipped with a protective case can be mounted off your powerchair's armrest or side rails, so it's visible to you while driving.
Overview
Download our
product brochure
Download our product brochure here to get an overview of our current product range!
Features
Multiple mounting options available for the camera
3.5″display with a protective case to prevent damage
Choose between two modes: camera on at all times or camera turns on with a reverse command
The display can be mounted off the armrest or side rails
Infrared capabilities allow for use at night
Available exclusively on Q-Logic 3, but will also be available on NE/NE+ in the future