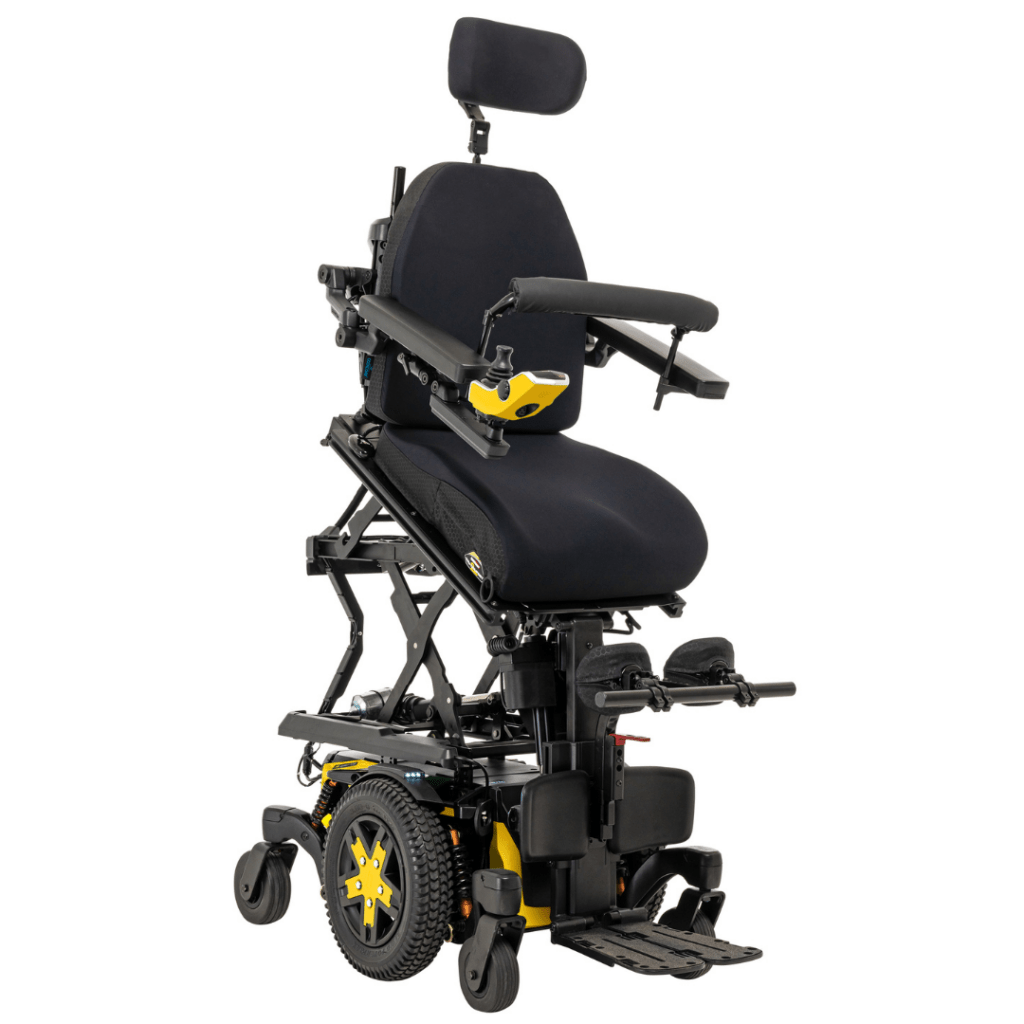 TRU-Balance 4
Introducing the all new TRU-Balance® 4 Power Positioning Systems, offering a choice of 10°, 20° or 30° of powered anterior tilt. Optimising the positioning and accessibility available to a user allows the performance of daily living tasks, such as accessing sinks, cupboards, grooming, general housework and so much more to be achieved with ease.
What is Anterior Tilt?
Anterior tilt is a seating function that changes the angle of the wheelchair seat in the sagittal (anteroposterior) plane where the rear aspect of the seat is higher than the front. This facilitates an anterior pelvic position and places the person in a partial weight-bearing stance.
Available on the Edge 3 Stretto, Edge 3, and 4Front 2.
Overview
Download our
product brochure
Download our product brochure here to get an overview of our current product range!
Feature
TB4 allows for speeds of up to 2 mph when 10° or less of anterior tilt is engaged (up to full seat elevation/lift).
Speeds of up to 0.5 mph can be achieved when anterior tilt is engaged beyond 10° up to 20°.
Full Drive lockout is activated when anterior tilt is engaged beyond 20° up to 30°.