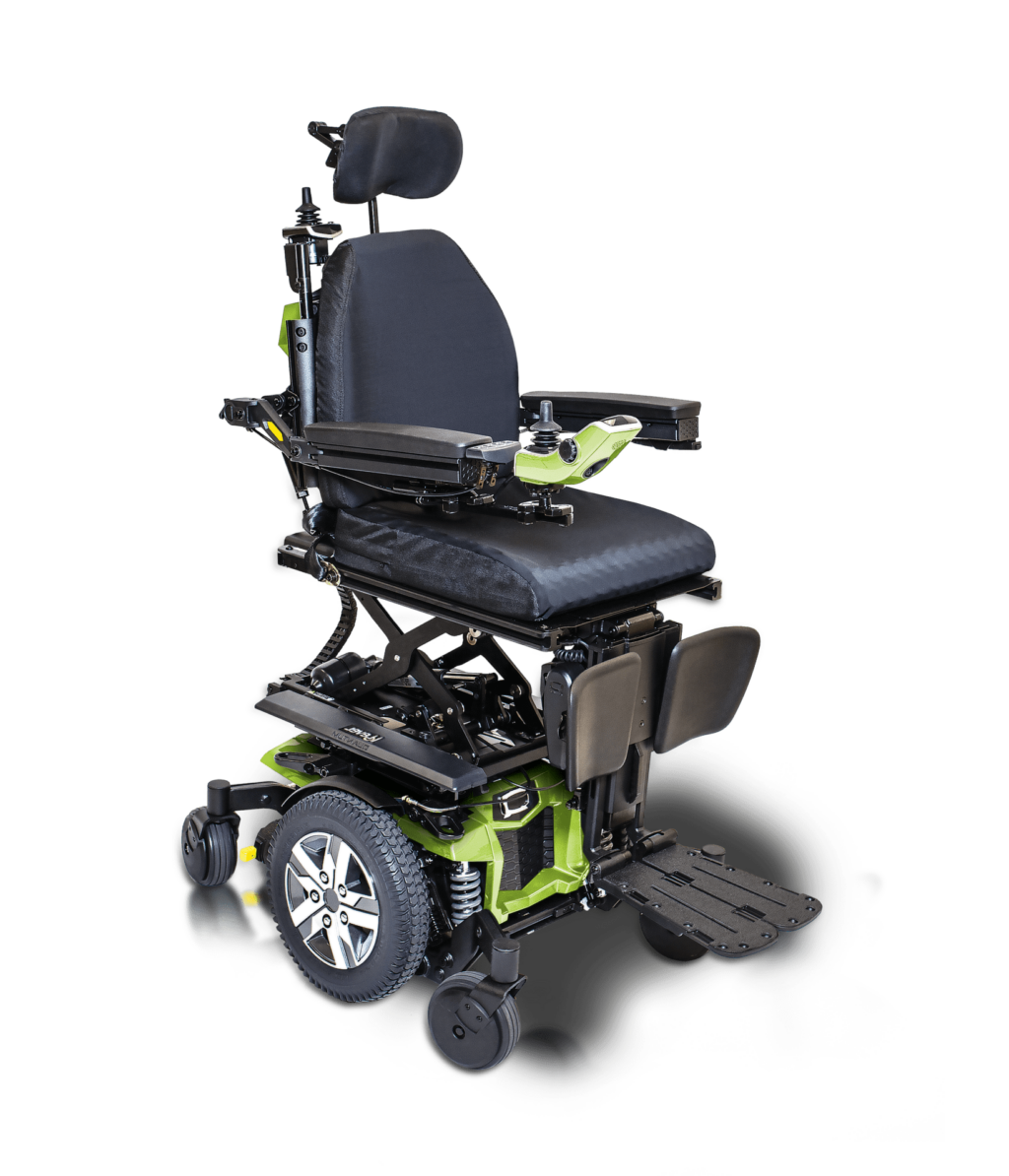 Q6 Edge HD
MDR Class I (2017/745/EU) Medical Device
Engineered to meet the performance needs of the most active user
With features like standard 4-pole motors, Mid-Wheel 6 Drive Design and ATX Suspension, the Q6 Edge HD is engineered to meet the performance needs of the most active user. The Q6 Edge HD accepts a complete range of seating and electronics options to deliver exceptional rehab capability at an excellent value, and is available with our iLevel technology.
Specifications
Weight capacity
32.1st (204 kg)
Maximum speed
Up to 4.7mph (7.6 kmh)
Length
904 mm
Width
667 mm
Ground clearance
64 mm
Turning radius
502 mm
Suspension
Yes, ATX Suspension (Active-Trac with extra stability)
Drive wheels
14" flat free or pneumatic
Castor wheels
Front: 6" solid
Rear: 6" solid
Drivetrain
Two motor, Mid-Wheel 6
Brakes
Intelligent braking, electromagnetic regenerative, disc park brake
Batteries
2x 62 or 75 Ah
Battery weight
62 Ah: 18.7 kg
75 Ah: 23 kg
Battery charger
8 Amp, off-board
Overview
Download our
product brochure
Download our product brochure here to get an overview of our current product range!
Features
Mid-Wheel 6 allows six wheels on the ground for maximum stability
Compatible with TRU-Balance 3 Power Positioning
Low impact OMNI-Casters (nylon, spherical-shaped casters) on front and rear prevent wheel hang-ups
ATX Suspension (Active-Trac with extra stability) incorporates front OMNI-Casters and semi-independent rear caster beam for enhanced performance over more varied terrain