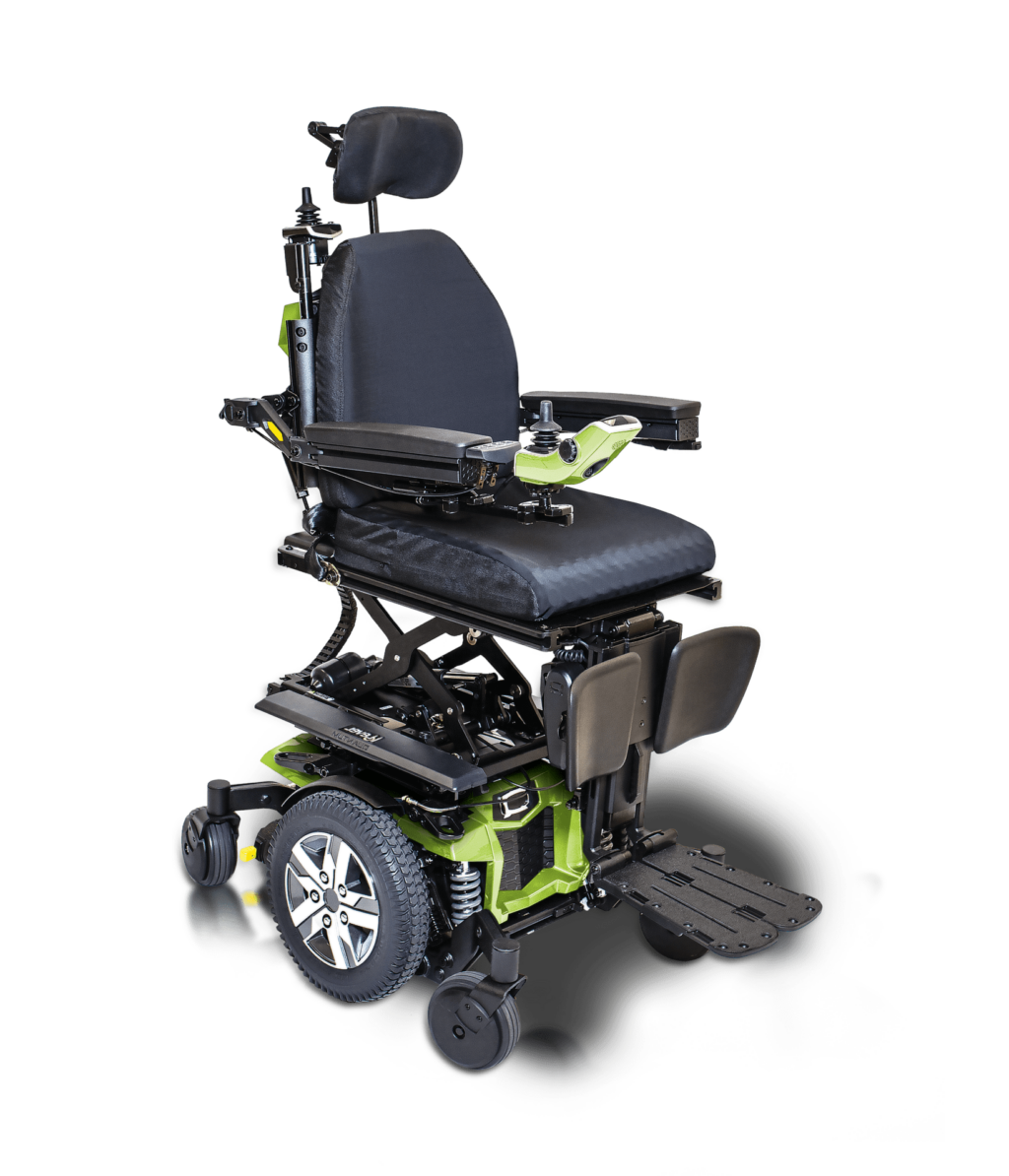 Q6 Edge 2.0
MDR Class I (2017/745/EU) Medical Device
The revolutionary Quantum Q6 Edge 2.0 Power Chair has been engineered to meet the performance needs and demands of the most active user. The chair features a stylish Synergy Seating System, allowing adjustments to made easily and quickly.
The ATX suspension system enables the greatest quality ride and enhances obstacle climbing using the 55Ah batteries, easily accessible through the front shroud, providing an extended range. One of the many optional extras for this chair is the Q-Logic 3 expandable controls which include Bluetooth.
Choose from 12 different base unit colours.
Specifications
Weight capacity
21.4 st (136 kg)
Maximum speed
Up to 6.25 mph
Length
818 mm
Width
619 mm
Ground clearance
68 mm
Turning radius
520 mm
Drive wheels
14" flat free or pneumatic
Castor wheels
Front: 6" solid
Rear: 6" solid
Drive train
Two motor, Mid-Wheel 6
Brakes
Intelligent braking, electromagnetic regenerative, disc park brake
Batteries
2x 62 or 75 Ah
Battery weight
62 Ah: 18.7 kg
75 Ah: 23 kg
Battery charger
8 Amp, off-board
Overview
Download our
product brochure
Download our product brochure here to get an overview of our current product range!
Features
Standard 4mph with advanced 6.25 mph motors available offering additional performance, precise control and responsiveness via innovative single-stage gearbox
Bold aesthetics
iLevel® option available with up to 12" of seat elevation at walking speed (up to 3.5 mph)
 iLevel is retrofittable on the Q6 Edge® 2.0