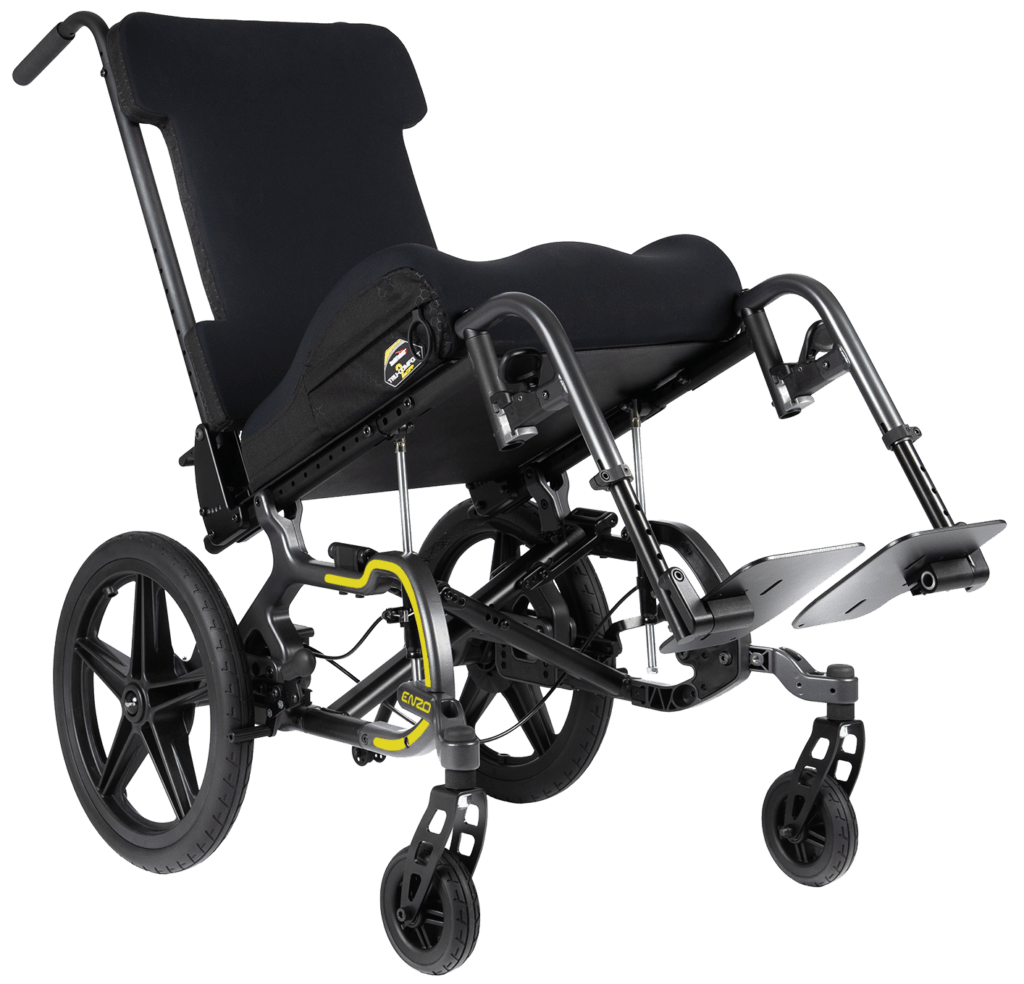 Enzo
Every aspect of the Enzo was designed to maximise both aesthetics and performance. The Enzo's cast aluminum frame and precise machining provide unparalleled rigidity in both folding and rigid configurations.
45° Posterior Tilt
Optional 5° Anterior Tilt
Folding Frame with Excellent Rigidity
Rigid Frame Option
Numerous Wheel and Caster Choices
Hand or Foot Tilt Options
Push to Lock, Hub Lock, or Drum Brakes
Adjustable Depth Clamping Seat Rails
Adjustable Height Clamping Back Canes
Overview
Download our
product brochure
Download our product brochure here to get an overview of our 2021 product range!
Frame folds down into a compact size, perfect for storage and transport.

Smooth Tilt Operation for the most comfortable position with the Enzo's smooth tilt function